BACK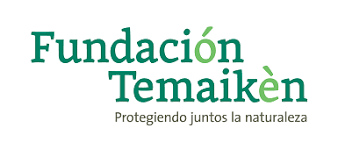 Program Details
After the flames: Teamwork to save native fauna in one of the largest wetlands in the world
Extremely aggressive fires in the Iberá wetlands in Corrientes Argentina have affected 2 million acres of land rich in biodiversity and especially the wild fauna.
The Rescue Center Temaikèn sent an experienced team to the area to collaborate with the local wildlife rescue center carrying out field assistance; rescuing and giving clinical attention to affected wild fauna; training volunteers and local staff and working in leaving installed capacity.
This response by the Temaikèn Foundation, jointly with different actors in the province of Corrientes, will minimize the loss of biodiversity that this disaster could cause, and also contribute to the restoration of wildlife in the medium and long term.
Please join our efforts and donate to support the work of the Rescue Center Temaikèn and the team currently on the field providing assistance to wildlife fauna affected by the fire and helping develop local capacity to rescue wildlife and the recovery in this iconic world renowned ecosystem!