BACK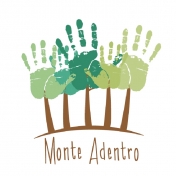 Program Details
Rural Youth Scholarship - Prevent school dropout in Chaco
In rural contexts, 5 out of 10 students do not complete secondary school and 34% of boys and girls are directly outside the educational system.
That is why since 2017 we have carried out the Rural Youth Scholarship program, with the objectives of providing the academic, economic and emotional resources and tools so that young people can attend secondary school and complete it effectively, developing vital and significant learning for a autonomous and full development, avoid school desertion and informal child and youth work.
With a monthly economic incentive per student, Monte Adentro can guarantee for each one:
- School Supplies.
- School support twice a week.
- Tutorials: pedagogical and emotional accompaniment by a teacher trained for this purpose.
- Four training workshops on study techniques and socio-emotional skills.
- Travel expenses.
- Monitoring, accompaniment and containment.
- Reports of your godson or goddaughter will be sent to you.
The monthly accompaniment per student is equivalent to USD 45.
¡We hope that you can join the program and be godfathers or godmothers of one or more rural students!
If you need more information, please send us an e-mail to hola@monteadentro.org in english or spanish.