BACK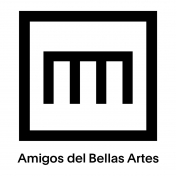 Program Details
90th Anniversary
THE ANNIVERSARY 1931-2021
90 years ago, Amigos del Bellas Artes began its history of support and collaboration with the Museo Nacional de Bellas Artes through the implementation of various infrastructure projects and the enrichment of its collection through the acquisition of works of art.
In addition, every day it contributes to the promotion of art and culture through a rich program of courses and seminars*, that since 2020 were digitally transformed to generate new virtual experiences.
*Declared as Cultural and Educational Interest by the Buenos Aires City Legislature in 2017.