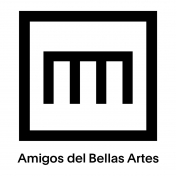 Asociación Amigos del Museo Nacional de Bellas Artes
Amigos del Bellas Artes is a non-profit civil association, pioneer in Argentina with 90 years of experience, whose main mission is to support the Museo Nacional de Bellas Artes, transforming private contributions into the heritage of all Argentines.
It fulfills the objective of spreading art and culture, promoting a responsible and participative attitude in the preservation of our cultural heritage. Its mission is oriented to contribute to the growth of the collections, and to collaborate in the activities of conservation, exhibition and promotion of Argentine and international art.
It also offers a wide range of cultural activities, recognized for their academic excellence, with different topics such as: art history, literature, performatic arts, drawing and painting workshops, and educational programs for children.
See more
See less
Programs
We are turning 90 years old and we want to invite you to contribute to the restoration of the May Revolution Sesquicentennial Pavilion, a work of modern architecture designed by architects César Janello, Rubén Fraile and Jorge Gómez Alaiz. It is the building where the Association's headquarters and the Temporary Exhibitions Pavilion of the Museo Nacional de Bellas Artes are currently located.