BACK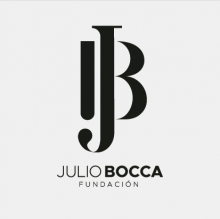 Program Details
DAVID goes to LONDON
David auditioned in 2020 for a call from Latinos through FIDPOA, in which he was shortlisted as a finalist and then in a new video audition, sending the material as a student of Carla Bublitz, Director of FIDPOA, admitted as a regular student for the first year of ENBS this happening between February and March 2020, being everything frozen by the pandemic, border closures, and impossibility of projecting. On that occasion, I got to hold a couple of meetings by zoom with one of the teachers and student support of the institution, named Rebecca.
In 2021, he will audition again, as communicated by email, directly with the ENBS, to establish in which year of the career he would be hosted, see his progress, observe and measure in what technical and physical conditions he was. Of happiness, he is once again accepted as a regular student with the difference that he will attend the second year. (e-mail of acceptance and conditions is attached). Again he holds a meeting by zoom (with Rebecca) where they also check his improvement in the language and suitable to take the B2 required for the student visa from 16 years in this pías.
It conducts a survey of readiness regarding your desires, attitudes and capacity for development as to adapt to London life.