BACK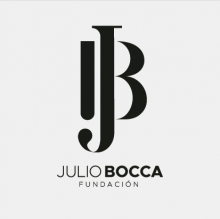 Program Details
SPONSOR 2 TOP STUDENTS
The School of Musical Theatre & Dances of the Julio Bocca Foundation, is the only school that promotes the artistic growth of students from all over the country and even In Latin America. It is the opportunity that all future artists yearn to reach. But not everyone can afford the expenses. That's why the Foundation tries to locate people like you, who generously contribute to their academic development. Your donation is addressed to students directly and anonymously if you wish. Thank you for helping us change the future of this generation of artists who will brighten our souls on the world stages thanks to your input.
With every 100 U.S. dollars per month we can offer a student full access to our entire schedule of official activities, scenic experiences and professional improvement.
Students are chosen from among the thousands of applicants who are presented to the calls in each country, or province of our country. And only those who demonstrate technical capacity, passion and need are chosen to be the beneficiaries of your support.
The $200 program allows us to bring two students from another country or another province to keep them company in the process of adapting to the city or bring in one and help with the expenses of maintenance in the city of Buenos Aires. We'll appreciate that once we've got the ideal candidate.