BACK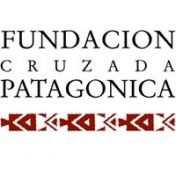 Program Details
Padrinazgo Program - "Access To School"(Sponsorship of Secondary School Students)
Many rural families are still struggling under the line of poverty, and Fundación Cruzada Patagonica works hard trying to change that reality through education. We believe that the next generation will have the tools to change their communities' reality.
In order to achieve that goal, we provide total education through two free agro-technical schools with student residence but that represents a huge investment and there are still many necessities to cover every day. Since 2010 the Padrinazgos Program became a very important support to meet the students basic needs such as educational material, library resources, school meals, students' residence, students' insurances, etc.
Information: The Foundation will send a report twice a year including a description of the educational situation of each pupil.
With a USD 50 per month contribution, you can help us support expenses for shelter, school meals, transfers and teaching materials for one student in one of our two schools. (Administrative expenses: 10%)