BACK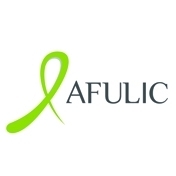 Program Details
Help us purchase an imaging device for preclinical studies of therapeutic drug efficacy.
Podhajcer's group develops new genetically based and innovative medicines such as oncolytic viruses; It is also developing new nanomedicines that combine genetic drugs with chemical compounds; an additional area in the use of stem cells as carriers of genetically based medicines. All these studies require a first stage of design, subsequent laboratory testing to finally evaluate their effectiveness in laboratory animals. As mentioned, this process is essential to decide to move to to further stages towardsevaluation in humans.
Part of the new platforms of medications the group is developing can make an impact not only in cancer but also in non-cancer diseases such as autoimmune and inflammatory diseases. Preclinical studies in animals for any of the diseases require sophisticated equipment to monitor the effectiveness of the medication.
What is an imaging system we are seeking?
It is monitoring device for animal studies that combines 2D and 3D optical tomography on a single platform. The system is prepared to be used in preclinical studies in laboratory animals ideal providing a non-invasive monitoring of disease progression. An adequate set of filters and algorithms allows to detect the luminescence and fluorescence emitted in the blue and near infrared wavelength. This equipment is often called a bioluminometer and allows scientists to monitor the growth of a tumor "marked" with a gene that emits a light signal that can be captured, monitored and photographed. The integration of the data allows scientists to monitor the growth of the tumor and the effect that the drug has on it (by image capture); thus, following in real time the effectiveness of the treatment.
The need for a device with these features is essential to continue conducting research with the highest quality standards.