Promoting Social transformation in Argentina
Ashoka Argentina will be in New York this October
For more than 35 years, Ashoka identifies and power a network of over of
innovative social entrepreneurs 3300
that are solving the most pressing problems of the world, including Jimmy Wales, founder of Wikipedia; Muhammad Yunus, creator of microcredit and Nobel Laureate; and Juan Carr, creator of Red Solidaria in the Argentina.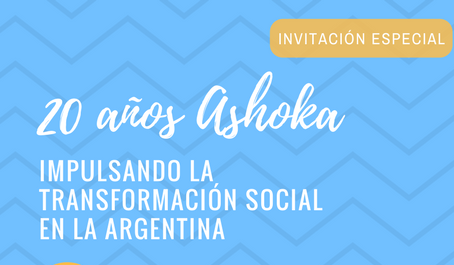 On October 6 at 9 am you are welcome to hear more about Ashoka Argentina.
140 Broadway, Piso 3, New York, NY 10005.

Please RSVP here: eganem@ashoka.org