BACK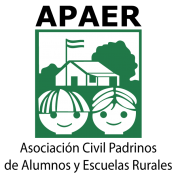 Program Details
A new brick and concrete school
Our new challenge is to build a brick and concrete schools to replace the deteriorated wooden school.
The 905 Satellite Schools Ará Poty are immersed in a Mbyá-Guaraní community in El Soberbio, Misiones. 35 pupils have clases here, they come from vulnerable homes whose adult population is mostly illiterate. With the construction of the school we will be able to provide an adequate and safe place for the students and Increasing school enrolment
We have already replaced the wooden latrines with decent toilets, with your help, no matter how little, we will be able to build the school!

Estimated Project Cost: USD 16.700.-


Video:
https://youtu.be/v-D9E0DH_nU