BACK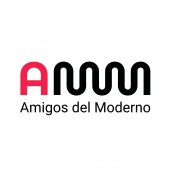 Program Details
THE MUSEO MODERNO'S PATRON OF THE ARTS PROGRAMME
THE MUSEO MODERNO'S PATRON OF THE ARTS PROGRAMME
Discover a new way you can take part in the museum and make an impact through the Museo Moderno Patron of the Arts programme. Our patrons gain access to a diverse cultural programme and exclusive benefits, such as early access to institutional guidelines and museum programming, an up-close experience of the collection, first access to inaugurated exhibitions, behind-the-scenes exposure to the secrets of the installation process, visits to private collections, and the opportunity to discover the museum's reserves.
The programme brings together art collectors and philanthropists who are jointly building an exclusive, enthusiastic community of people committed to the management of the museum. There are four categories of the programme: Outstanding Patrons, Important Patrons, Patrons, Sponsors.
We would like to invite you to be part of the Museo Moderno Patron family.