BACK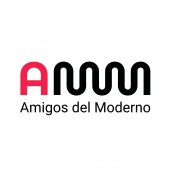 Program Details
INTERNATIONAL CIRCLE OF PATRONS OF THE MUSEO MODERNO
The International Circle of Patrons is comprised of Argentinian members who live abroad as well as international patrons. The programme brings together art collectors, philanthropists and education and culture enthusiasts who are interested in supporting the arts of Argentina and helping to raise the international profile of the Museo Moderno.
Based in New York City, the programme organises events that are specifically designed to offer experiences of modern and contemporary art through visits to galleries, art fairs, private collections and workshops of different Argentinian artists. There are four categories of the programme: Outstanding Patrons, Important Patrons, Patrons, Sponsors.
We invite you to become a member of the International Circle of Patrons of the Museo Moderno.