BACK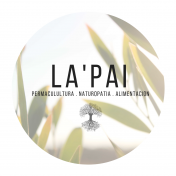 Program Details
Natural building El Círculo – Natural Building Área
It is a space of multiple uses. A meeting point to develop educational, communitarian and health activities. It is self sufficient (bioclimatic design = cyclopian technique = adobes = green roof = water management = sustainable)
This project is the result of a sinergy with Ricardo Tamalet (natural builder, teacher and member of the natural building cooperative Tribu de la Tierra) and the first free anual capacitation in bioconstruction in Mar del Plata. Through the practices of this training, students build their future classroom, and two spaces for the practice of natural medicines (acupuncture, functional medicine, etc).
Our community is really happy to be part of this project!
- Space for research and development of natural construction
- techniques
- Volunteer and internship program
- Bioconstruction workshops dictated by the working cooperative Tribu de la Tierra
- Theoretical and practical training on green roof, structures, bricks, natural foundations (resources obtained locally)
Everything received from your donation will be destinated for adobes, wood, windows and doors.
Each adobe brick costs USD 1 so every time you donate:
USD 10 = 10 brick
USD 50 = 50 bricks
USD 100 = 100 bricks
We need 3000 bricks to complete El Circulo