BACK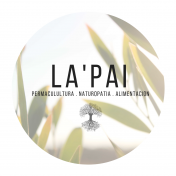 Program Details
Doing Hands – Ancestral Crafts - Natural Building Área
We are working with ancestral arts and disciplines in order to create responsible products and services. Natural textiles and dyes, functional ceramics and carpentry.
We are currently developing ceramic objects for fermentation, sprouting, water filters, cooking pots.
We need to build the "Art and Ancestral Crafts Workshop" to have a space for education, creation and production. Providing a labor opportunity and regional identity to artisans of the community.
- Space for developing crafts
- Volunteer and internship program
- Bioconstruction workshops
- Theoretical and practical training on green roof, structures, bricks, natural foundations (resources obtained locally)
- Purchase of materials and supplies
- Space for community use
- 

Development of products and functional objects that provide tools and solutions to tranform and practice healthy actions and habits