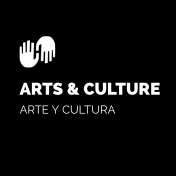 Arts & Culture Fund HelpArgentina
HelpArgentina created the Arts and Culture Fund to support artistic projects that are so important for the culture of our nation. It promotes artistic and cultural production in Argentina, encouraging the development of programs in theaters, museums, cultural centers, and promoting artists in their creative processes.
HelpArgentina offers the community living abroad an easy way to help and support exhibitions of Argentine artists, museum exhibitions, brochures, publications, residencies and more.
All donations made to PILAS HelpArgentina are tax deductible for US residents.
We hope you can share this information in your social networks or communications to the Argentine community in your region.
If you have any questions, please contact us at comunidad@helpargentina.org
Topics: art promotion, education, culture, museums, argentine artists, Argentine artists
See more
See less