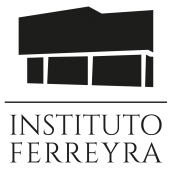 Instituto de Investigacion Medica Mercedes y Martin Ferreyra
Ferreyra Institute is an accredited organization founded in 1948, which integrates biomedical research and quality education.
MISSION: Our mission is to promote and transfer the conquered knowledge for the benefit of society.

PROGRAMS:
-Scientific Research:
Objective: Through this program, scientific research is developed in the areas of cellular and molecular biology, biophysics, physiology and behavioral analysis, among others.
Description: Some of the topics addressed are the following: Neurodegenerative diseases (Alzheimer's and Parkinson's diseases), parasitosis, attention deficit disorder, alcoholism, molecular bases of aging, among others.
Target population: Approximately 100 people work at the Ferreyra Institute, including researchers, students and technicians.
Location: City of Córdoba, Argentina.

-Student internships at the intermediate level:
Objective: The purpose of internships for high school students is first to show them the various research topics that are developed at the Institute and also to allow them to acquire laboratory practice.
Description: Selected students from middle schools, with interest in the exact sciences, complete internships during one year in laboratories of the Ferreyra Institute.
Target Population: Approximately 20 students per year.
Location: Middle level schools in the city of Córdoba and surroundings.

-Teaching:
Objective: To provide quality education.
Description: It is carried out both undergraduate and graduate teaching. Thus, the Institute's researchers are part of 15 chairs from different faculties. In addition, every year students from different doctoral careers complete their studies.
Target population: Each year more than 1000 undergraduate students and on average three students complete their doctorates.
Location: City of Córdoba, Argentina.

Address: Friuli 2434 - Córdoba.
Telephone: 0351-468-1466 (ext. 102).
See more
See less