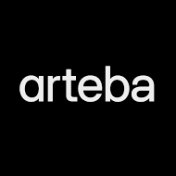 arteBA Fundación
Fundación arteba is a not for profit non-governmental organization founded in 1991 that works to develop and strengthen the art market• by motivating and promoting contemporary art production,• professionalizing the various actors in the art world,• building bridges to the international community,• attracting and committing a new public to the practice of collecting.Since its formation, we have organized one of the most important contemporary art fairs in the region, promoting Argentine and Latin American art, with the aim to continue placing this art in the world market.


arteBA Magazine
arteba Magazine aims to contribute with the promotion and visibility of the argentine contemporary art scene both within the national territory and abroad.

It is a semi-annual, bilingual and collectible publication. It offers a documentary memory and a frame of reference for production of contemporary Argentine art.


Program for International Museums
The program has three main objectives: to provide exposure to argentine artists in the international art scene, to value the work of national artists, and to contribute to the collections of international museums and art institutions.

Through this program, arteba collect donations from private sources that are then offered to international contemporary art museums to acquire artworks of argentine artist at arteba Fair to incorporate into their collections.

The beneficiaries are argentinean artists that through this program can join international museum collections, and the international museums that participate in the program.




See more
See less